Hey guys, I got the new coffee site going today. You can look for a lot of great updates to come out very soon. I'm working on a few informational pieces making great coffee so I wouldn't want you to miss those.
In the mean time as we get things setup here on the site I wanted to direct you to the first few features we have. The early work here is all on the French press.
Mostly we're looking to answer a few common questions about French press coffee, which is of course our favorite coffee to make in the home and in the shop.
The funny thing is that so many coffee shops don't offer pressed coffee… especially when it's so much better. We think differently.
Current Features On The Site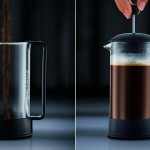 Is The Bodum Brazil French Press Microwave & Dishwasher Safe? – This is one of the most frequently owned french press pots sold today. It's mostly glass and plastic – but is it safe for the microwave and the dishwasher?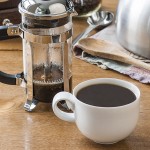 French Press Coffee Is Good For You: Here's Why – So french press coffee is not only better tasting and easier to adjust based based on water temp, brewing time, and grind consistency but it's also better for your health too. Awesome!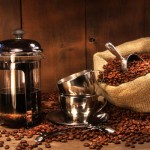 What Makes A Good French Press Coffee Maker – If you are looking to get a french press you can pay a little or a lot but make sure to get features that produce a good cup. This article should help steer you int he right direction.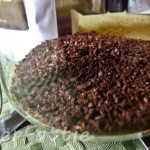 The Best Coffee To Use In A French Press Coffee Maker – Once you have that coffee press you need to use great beans. This feature goes into detail on what beans are best for the french press and how to ensure you get a good cup on the back end.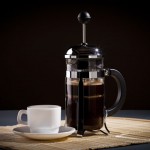 French Press Compared To Drip Coffee – French press coffee can be controlled during brewing like no other method. You can switch up the water to grounds ration, alter temperature of brew, or change the extraction length via longer or shorter steep times. Compared to drip coffee pressed coffee is usually preferred.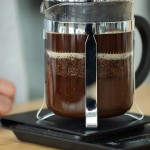 The Optimal French Press Grounds To Water Ratio – If you're making pressed coffee in the home then you have to get the grounds to water ratio right otherwise your coffee is going to be a bit weak or strong. This article discusses the variables.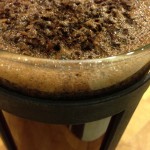 Get The Water Temperature For French Press Coffee Right – What's the best water temperature for making french press coffee? It's a bit subjective but the rule of thumb is a good starting point and it's usually pretty easy to achieve with a pot of water on the stovetop burner.
---
We are also looking to build even resources in the near future. Check back for those tomorrow… or the next day… or just keep coming back over and over to let us know you care! 🙂
Seriously though, thanks for stopping by 1710 Coffee. We hope you'll find the coffee shop talk here helpful and interesting!